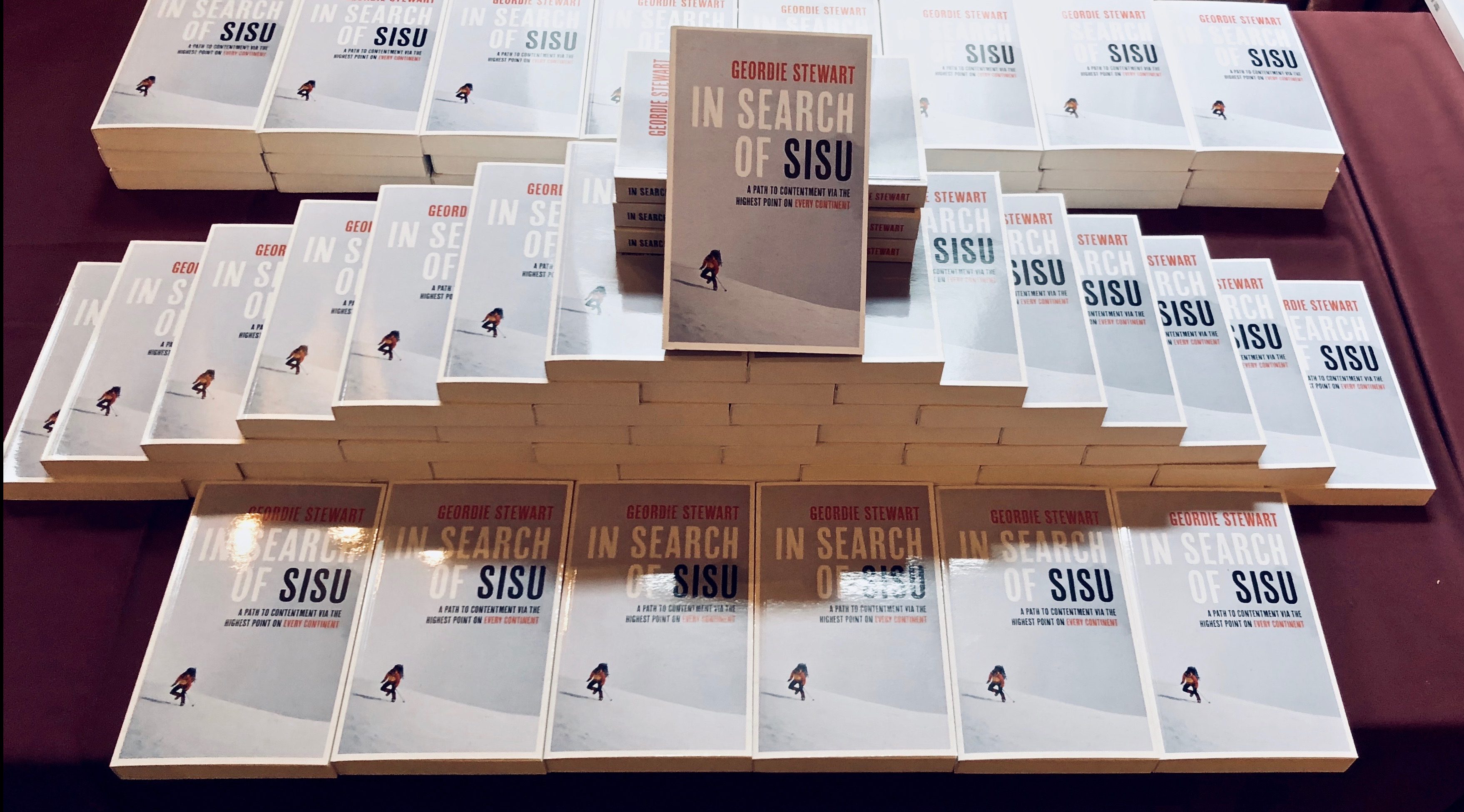 In Search of Sisu Book Launch
Writing a book is a journey. For me, it was an intense and emotional one that forced me to delve into my past and forced me to reflect. In Search of Sisu was the result of this and it is something I am proud of. It is not perfect, there are probably still grammatical and structural flaws, but I'm ok with that.
I decided to start writing at the end of December but I did not really have a clear timeframe or a structure. I had an idea that I wanted to write a book but it was just that, it was an idea. It was a concept that I could never really grasp because the end goal seemed quite unattainable in many ways.
Writing a book takes time, there is no way around that. It takes time to churn out 90,000 words of a first draft. It takes a lot of time to then edit those words, get other people to edit those words, design a cover, format the text, run a Kickstarter campaign, sort distribution and then organise a launch party.
By choosing to self-publish, I increased my workload dramatically and increased the responsibility I had. Instead of relying on a publisher to sort all the nitty-gritty stuff, the less glamorous side, it was my head on the chopping board if it went tits up.
However, by doing so, you are at home and a palette arrives in a van with several hundred books…your books. Tears came to my eyes as soon as the delivery man left (I think he might have been a bit vexed otherwise) because it meant that much to me. It was the culmination of years of thoughts and months of hard work to make it happen.
And so began the (frankly absurd) process of distribution, jiffy bags, signatures, postage stamps and hours in the Post Office. But people received my book, they took selfies with my book and that is quite surreal.
I held a launch party for In Search of Sisu. I could have avoided this step but I'm glad I didn't. To have 150 people I know in one place made for a truly special evening. I had people from school, university, the Army, the media and a smattering of my former teammates.
I wish I had more time to speak to everyone individually because I had not seen a lot for a number of years. Seeing my old Everest mates catch up and share stories of the intense experiences we shared on the side of a mountain was a joy.
I have been genuinely overwhelmed by the response of the book so far. I don't really know what I expected. I believed in it of course but seeing others engage with this story is pleasing. There's a lot of issues I went through that are more common than people think. All I can hope is that my book allows others to know that these things are a) ok and b) that they're not alone.
Life throws crap at us sometimes but it's through that confusion and pain we further generate a sense of self and it builds up a resilience we did not know we had.
In Search of Sisu is available to buy now on Amazon for £9.99.
Loads of wonderful 5* reviews so far and it is ranking really well which is amazing.
If you don't believe me then feel free to disagree with this guy…
Sir Ranulph Fiennes
"Powerfully written and compelling…a must read"
If you like it then please review it and share it. If you don't then, well let me know as well, I'm always up for a bit of headbanging.